Franklyn b2…… top secret
Direttamente da Londra il dj producer Franklyn B2 (hardstyle, hardcore, frenchcore area) ha firmato con Musik Research per dar vita ad una serie di singoli assolutamente par-ti-co-la-ri-ssi-mi ed hard.
Il primo singolo "That's Insane" è stato completamente realizzato
tramite collegamenti Skype Londra-Ancona
The first single: " THAT'S INSANE" (MR106)
Worldwide available: July 2017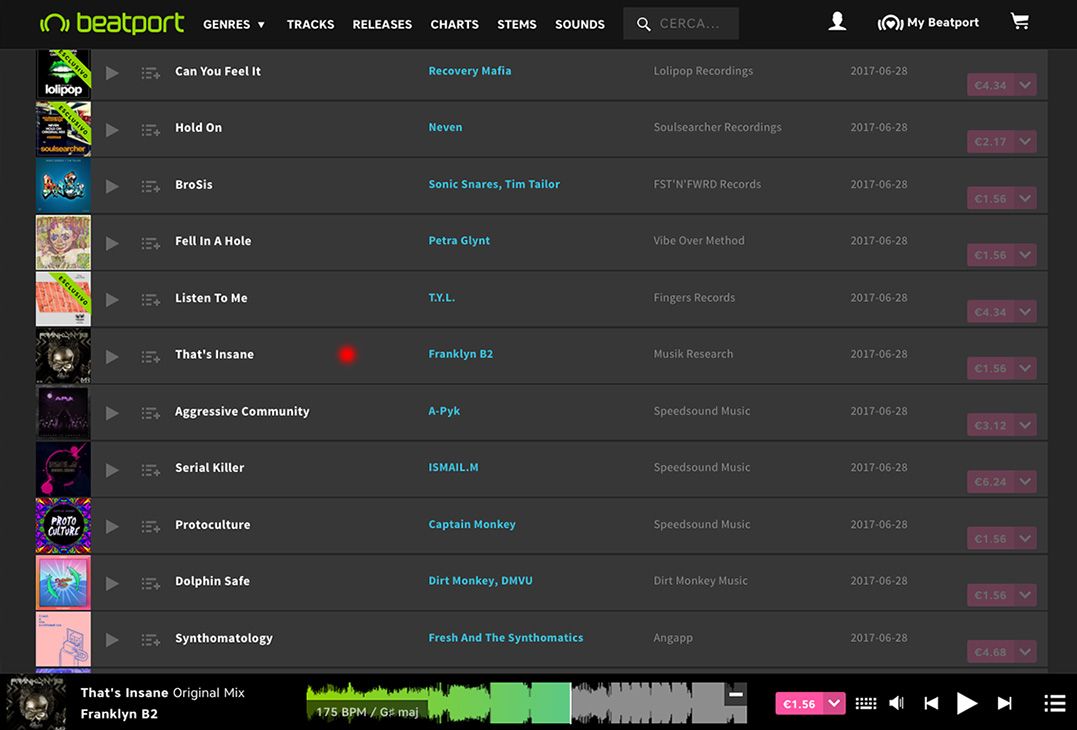 ---
The sound constructor and DJ producer FRANKLYN b2 was born on the techno sound di Detroit and later he moved to the underground genres such as hardcore and frenchcore. But subsequently he felt more empathic a faster sound: more than 180 bpm. Living for a long time in London (UK) Franklyn B2 increased considerably his international underground music knowledge.
Now he is working on a completely new project based on some unreleased tracks, having his own philosopy in mind about the Hardcore. Franklyn, having appreciate over the past year now all the Musik Research productions (www.musikresearch.com), get the chance to realized it contacting the Musik Research recording studio. Now the construction of his new singles series, is moving forward with determination and the first track will be soon available on the worldwide digital stores and streaming and on air on the most important trend radios.
Recording studio and digital distribution: Musik Research
Musik Research Production
facebook
---
Il sound constructor and DJ producer FRANKLYN B2 e' nato sul techno sound di Detroit poi e' passato ai generi hardcore and frenchcore. Ma successivamente ha cominciato a sentire piu' empatia per generi con BPM superiori a 180. Vivendo da lungo tempo a Londra (UK) ha incrementato notevolmente il suo bagaglio di conoscenza sull' underground music internazionale.
Ora sta lavorando in un progetto completamente nuovo basato su unreleased tracks, avendo una propria filosofia in mente: hardcore. Franklyn, essendo da sempre uno stimatore di tutte le produzioni Musik Research (www.musikresearch.com), ha pensato di avere una chanche per realizzare il suo nuovo progetto contattando gli studi di registrazione Musik Research. Ora la costruzione in studio di una serie di singoli hardcore, sta procedendo con determinazione e il primo singolo sara' presto disponibile nei worldwide digital stores e streaming ed ascoltabile sulle principali radio di tendenza.
---